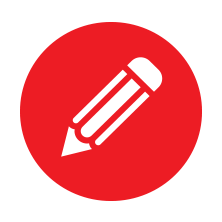 Graphic Design
We can take every project from a initial brief through to concept, then on to production, working closely with you every step of the way.
 Digital Printing
We are at the forefront of print technology on achieving the best outcomes and practical durability to maximise the exposure of your project.
Sign Writing
We provide the best solution with up-to-date sign making technology from small to large scale projects.
Branding and Sign Writing
– Fascia Signs and Logos
– 3d Lettering
– Illuminated 3d Lettering
– Acrylic Lettering
– Painted Sign Writing
– Statutory Signage
Shop/Office Signage and Fit Outs
–  Interior Design Consulting
–  Project Management
–  Reception Refurbishment
–  Feature Walls
–  Back Dropsand Murals
–  Light boxes
–  Frosted glass
–  Tinted windows
–  One way vision
–  Short Term Signage
– Coreflute Sign Boards
– Alucobond Sign Boards
– Foam Boards
– Shop Signs & Retail Signs
Promotional Signage
– A Frames
– Pull Up Banners
– Teardrop Flags
– Rectangular Flags
– Feather Flags
Building Site Branding and Privacy
– Fencing Banner Mesh
– Building Mesh Wraps
– Sale Track Banners
– Hoarding Banners
– Sale Track Banners
– Hoarding Banners
– Large Vinyl Banners
– Shade Cloth
– Tactile & Braille Signage
– Apartment Signage
– Architectural Signage
– Building Signs
– Commercial Signage
– Safety Signage
Graphic Design and Printing
– Logo Design
– Business Cards and Stationery
– Flyers and Brochures
– Posters and Banners
– Stickers and Decals
– Signage and Mural Design
– Digitally Printed Wallpaper
– Large Format Digital Printing
Digital and Website 
– Domain Names & Hosting
– Custom Email Set-up
– Website Design
– Build Websites
– Website Maintenance
– Website SEO
Vehicle Signage
– Branding and Graphics
– Complete Vinyl Wrapping
Printed Clothing
– Screen Printing
– Heat Press